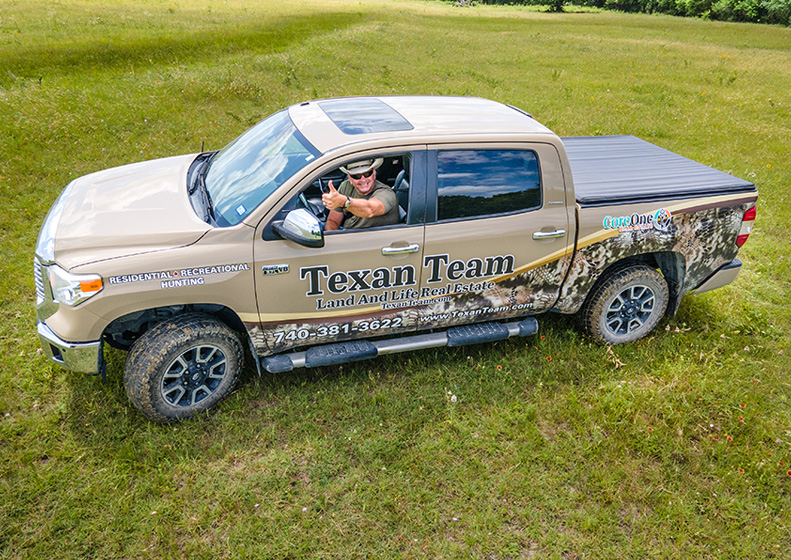 ---
Land & Life — It's All Anyone Wants!
When you work with The Texan Team, you have unrivaled access to two of the top land and residential real estate specialists in North Texas.
A certain level of comfort comes with that, especially when no two real estate transactions are the same. Whether you have a home in McKinney and want some rural land to escape to on the weekends, or you have a piece of existing land you'd like to subdi-vide and sell to pay off your mortgage or other expenses, we know how to handle every scenario and find solutions that matter.
What We Can Deliver
Services that matter from The Texan Team:
Successfully bringing buyers and sellers together
Advanced marketing, including drone imaging and GIS mapping
Comprehensive relocation pathway as a certified Military Relocation Professional (MRP)
Residential property evaluation and new build representation
Land evaluation, including value and development analysis
Mineral rights
Wells and onsite sewage
Creation of wildlife habitat
Hunting property development
Deciphering agricultural tax values
Intricate details of real estate transactions yielding the pride of property stewardship
Call The Texan Team Today!
It helps to have friends in the real estate industry who have your back before, during, and beyond your next land purchase or sale.
We are local, honest, veteran-owned, community-driven, and have combined for nearly two decades of industry experience. And being a Veteran family, we know what it's like to move around. From first-time buyers to people who have downsized or want land to retire on, what mattered most to them was that The Texan Team name was attached to their transaction from beginning to end.
You can reach Travis and Bonnie at (740) 381-3622, via e-mail at [email protected], or on our website at texanteam.com. And don't forget to check out what we're up to on Facebook and YouTube.